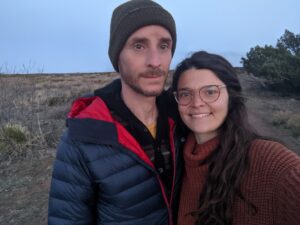 Haley and Rodney have been participating in medicine work for over 6 years. In that time, they have worked closely with facilitators around the world that they admire, soaking up knowledge and practices. They have studied space holding, meditation and music.
Haley enchants the room with her music that plays a big role in the ceremony. She is a multi-instrumentalist that guides the energy of seen and unseen.  Apprenticing under her teacher for 4 years, she brings embodiment practices, self-expression, and musical healing into the space.
Rodney is a pilar in the room as a natural guide and musician. Having studied energy work, breathwork and meditation, Rodney's big heart and life experience make him easily approachable.