Sacred Ayahuasca Retreat with Arkawa and Juan and FINAL TOAD CEREMONY
With Juan and JC Arkawa
December 15 - 17, 2023
LAST SACRED TOAD CEREMONY AT THE SANCTUARY!
Join us for a truly transformative experience at our Sacred Ayahuasca Retreat outside of beautiful Portland, Maine. Our Medicine Carriers, Arkawa and Juan, will guide you through a transformative 3 day, 2 night weekend which includes all meals, accommodations, and activities, so you can focus on your inner journey.
During the weekend, you'll participate in two powerful ceremonies on Friday and Saturday, along with activities like breath work, meditation, integration, and music. On Sunday, we'll conclude with breakfast and a group photo before you depart feeling renewed and empowered. 
There will also be an opportunity to add on Kambo or Sacred Toad ceremony (or both) to your retreat.  Kambo is a deep physical cleanse, and the sacred toad is a powerful experience that will transport you to a place where you can intimately connect with source energy, healing parts of your heart that otherwise aren't usually accessible.  This will be the last opportunity to sit with the sacred toad medicine for the foreseeable future, as we have to make some changes.
To support your continued growth and integration, we offer indefinite online integration sessions at no extra cost. You'll receive all the details after the retreat and can participate in the sessions whenever you feel called.
We're honored to provide a safe, nurturing, and respectful space for you to do this important inner work, and we're grateful that your journey has led you to our Sanctuary.
Don't forget to sign up for our newsletter during registration to receive exclusive Sanctuary updates, discount codes, special invites, and more!
Thank you for your generosity, and we send blessings to you on your journey.
Pachamama Sanctuary 
Leaders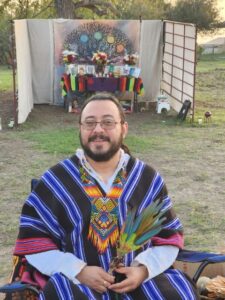 Juan
Juan, the creator of Ayacona, has dedicated himself to working with sacred medicines from the Amazon for approximately 18 years. Originally from Colombia, he has had the privilege of learning from and collaborating with various taitas, shamans, and indigenous communities from the Amazon region. Juan strongly believes in the unification of tribes, traditions, and medicines, recognizing the power and wisdom each holds. Through his ceremonies, music, and sacred space-holding, he integrates elements from different traditions, aiming to bring unity, healing, and peace to us and our planet. Juan's alliance with the Lakota people demonstrates his commitment to fostering respect, ceremonies,…
Learn more about Juan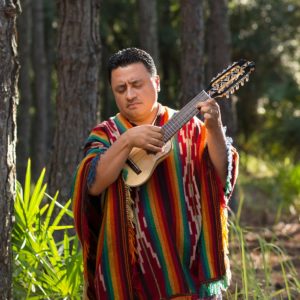 JC Arkawa
Juan Carlos Arkawa has worked with Ayahuasca for 22 years. He trained in Colombia and serves the sacrament with the highest respect and honor. JC is a multi-instrumentalist musician, producer, composer and arranger of indigenous Colombian descent from the town of Los Pastos. With more than 30 years of musical experience, he bases his work on the fusion of instruments and ethnic music from different parts of the world, as well as cultural knowledge from diverse ancestral communities and contemporary technology. He is a self-taught performer on more than 100 wind instruments from around the world. In 2014 he was…
Learn more about JC Arkawa